1. If you desire to book a recurring mentorship session with Av Neryah, you just need click "Mentorship Session," select either a 60-minute session or a 90-minute session, and then click "Book."

2.  Subsequently, you will be prompted to select the date and time of your session based on the available time slots.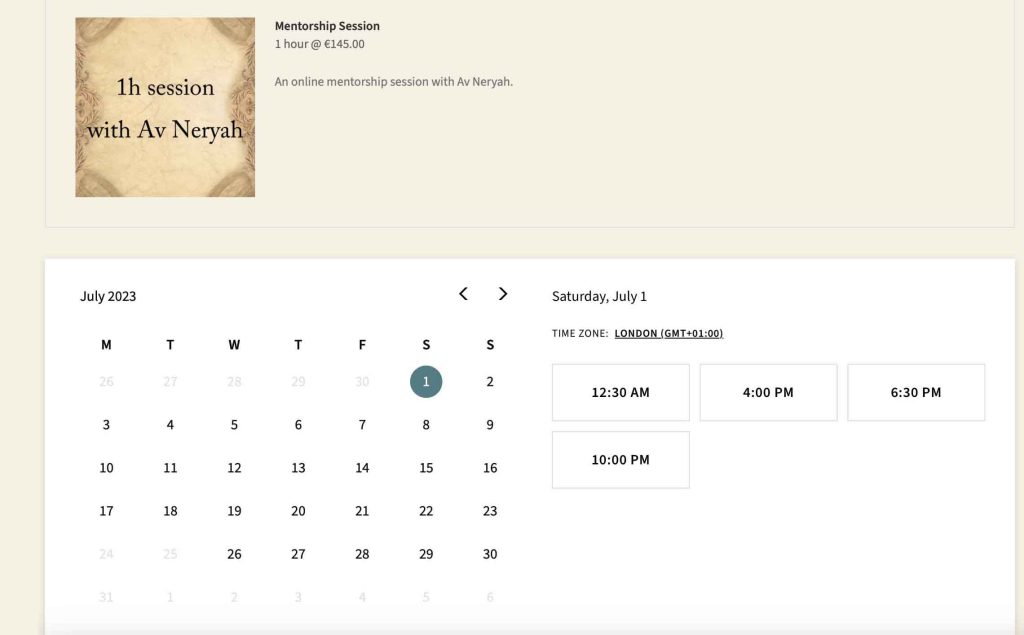 3. When you pick a date and time, you can also choose to add more appointment times, or make the appointment recurring.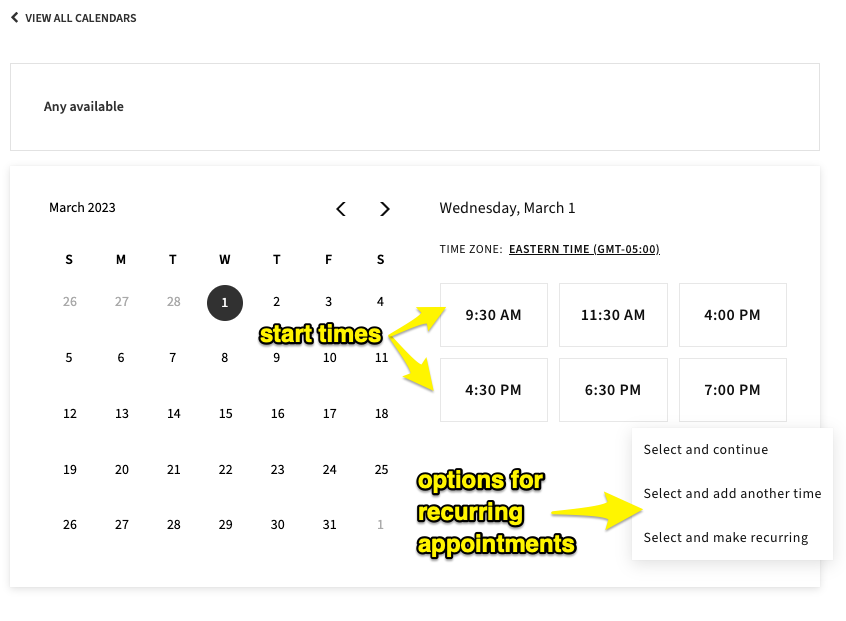 4. If you opt to make recurring sessions, you can then choose how often to repeat them and how many times. If the pop-up window appears out of frame, simply utilize the keyboard to scroll upward or move the mouse to the edge of the browser and scroll up.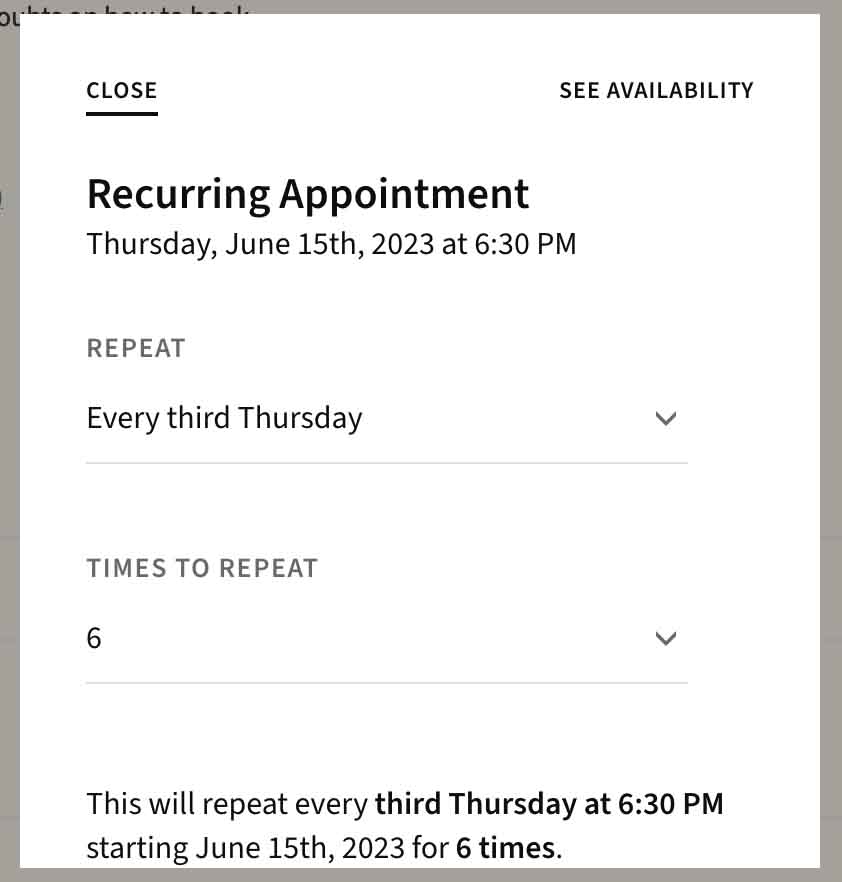 5. Please ensure there is a minimum gap of 2 weeks between each of your sessions. Do not pick a slot for the following week or for every day. These bookings will be refused.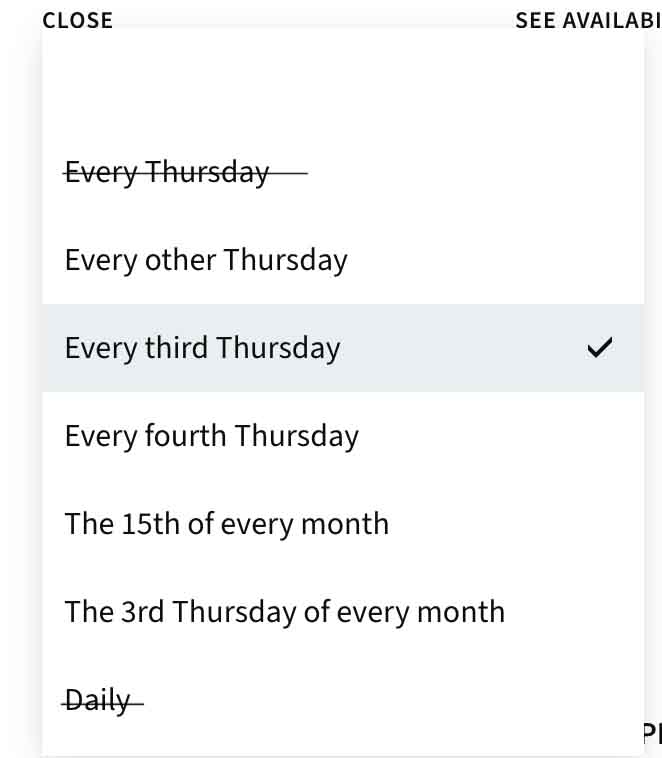 6. After selecting the chosen periodicity, click "Add Appointments" on the top.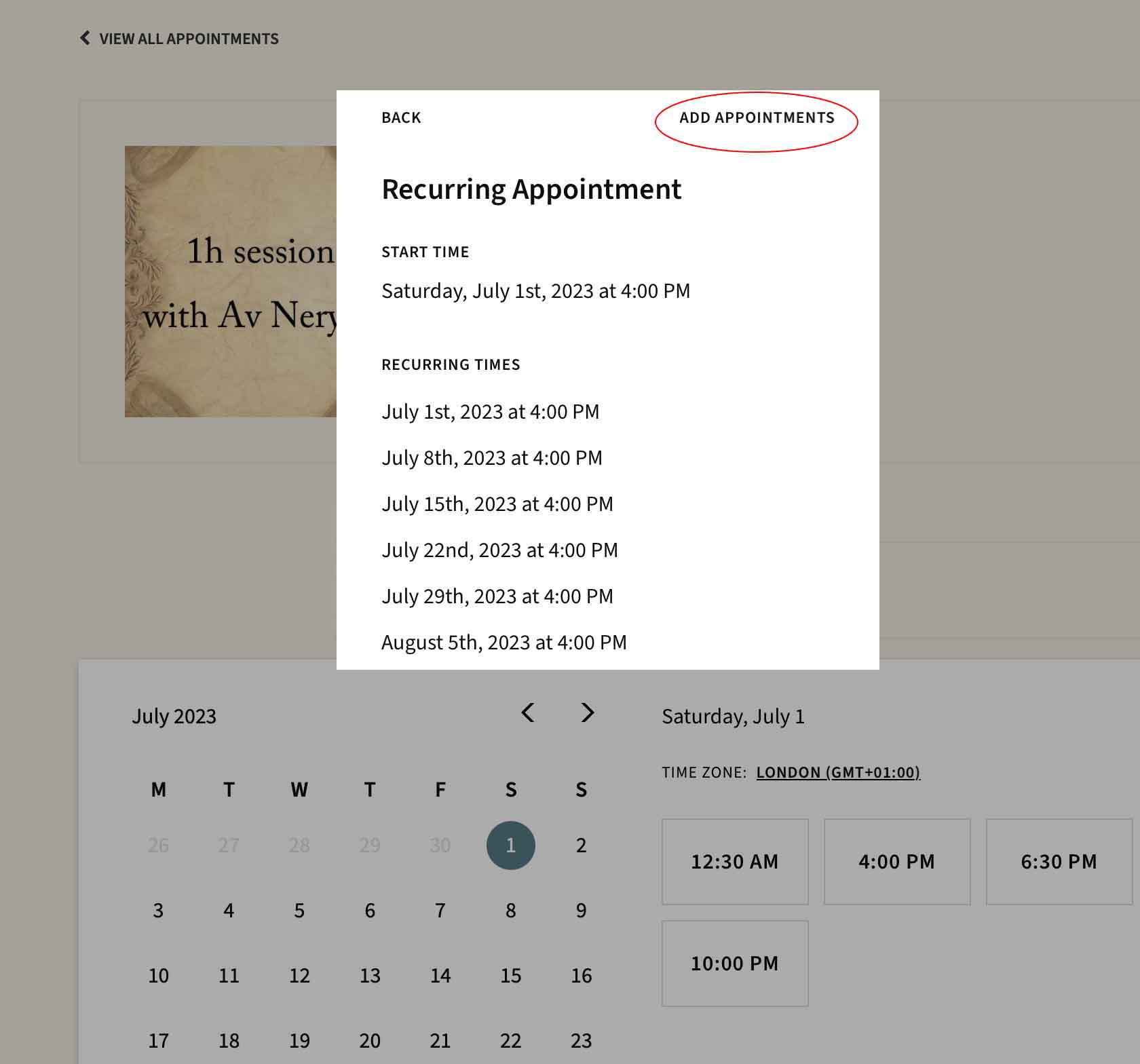 7. All the selected slots will be added to the bottom of the screen, allowing you to proceed with the booking.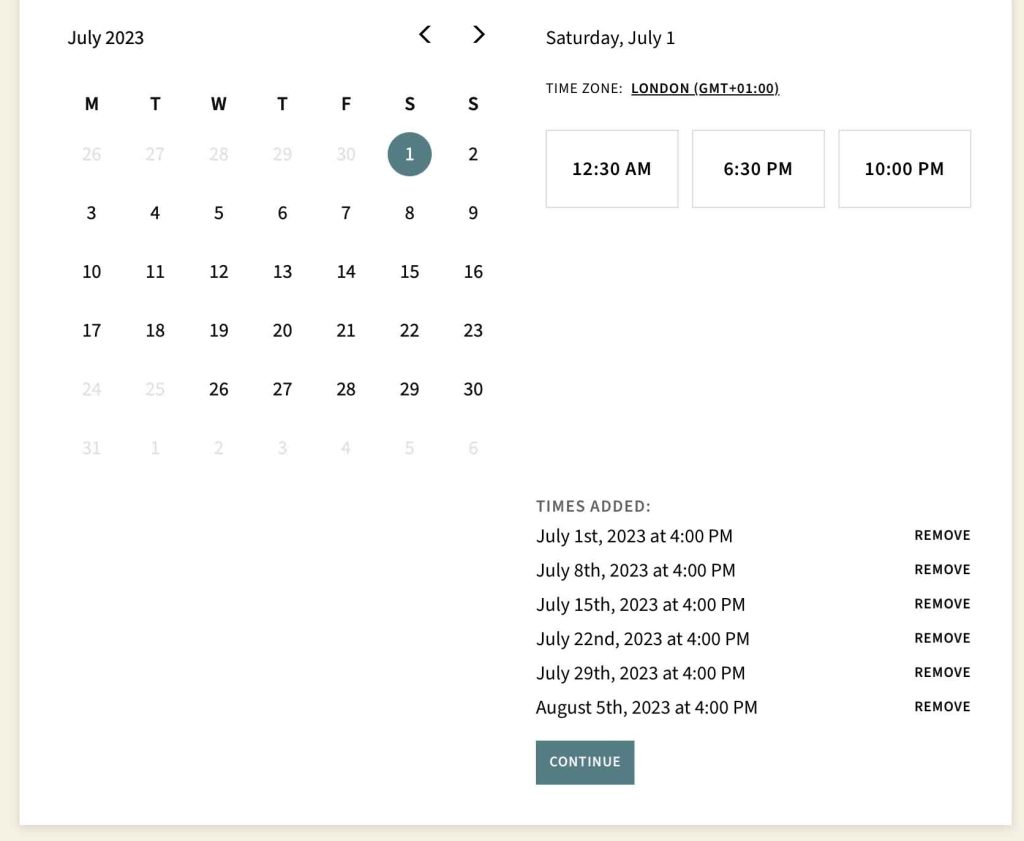 8. As you continue, you will be prompted to provide your name, email, and phone (optional).
You must also choose your payment method: credit/debit card secured via Stripe or payment via PayPal.
If this is your first mentorship session with Av Neryah, please write a brief description of yourself and the discussion topic you intend to cover during the session.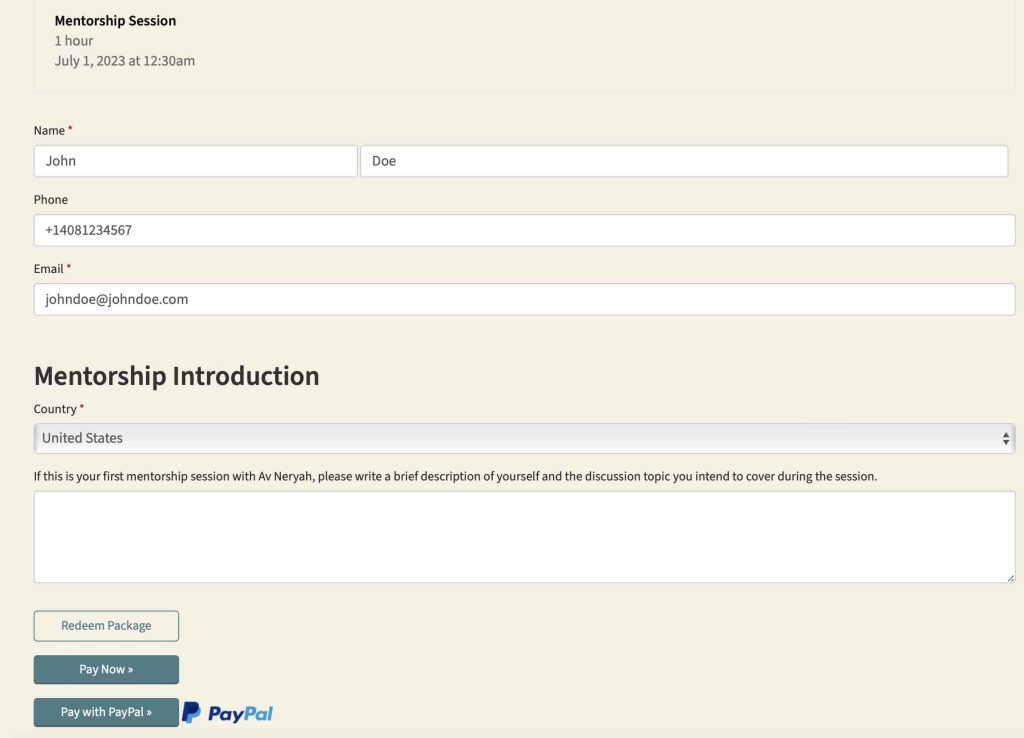 9. If you select "Pay Now and Complete Order," you will be prompted to enter your billing and payment information, which is securely processed through Stripe. If you select "Pay Now with PayPal," you will be taken to Paypal's website to conclude the order.
10. Upon completion of your order, you will receive a booking confirmation on both your browser and via email. Shortly after, you will also receive an email containing the specific session date and a separate link to access the Zoom session.
If you opt for three or more recurring sessions, you are be eligible to receive a discount code equivalent to the Mentorship Packs to use in future bookings. Please, contact us to request it. The processing time to receive it in your email inbox is 7 business days or less.
As a side note, you also have the option to create an account, which allows your information to be securely saved for future scheduling or when you wish to make new bookings.
If you have any questions, please contact us.