Av Neryah dedicates his life to being an expression of the ultimate liberation, guiding earnest aspirants to their own awakening.
Although not aligned with any particular tradition, he has a vast and deep experience in various spiritual traditions and practices, and provides students with an authentic path to enlightenment through a powerful and direct nondual system. His message, with its clarity and depth, has the power to catalyze transformation and inspire truth-seekers.
Av Neryah's spiritual journey and main teachings can be discovered in the book Liberation: A Spiritual Autobiography. He lives with his wife, daughter, and their little furry companion in the sunny south of Europe.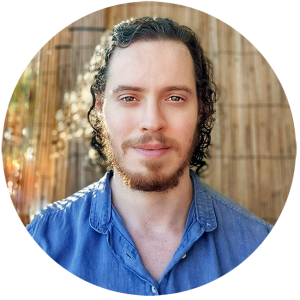 One of the most precious things that life gives me is the opportunity to meet genuine seekers of the truth; real self-explorers of the inner realm of being; aspirants who look for the lightless light of emancipation; anyone whose heart longs for the ultimate liberation. Such sharing is synonymous with being alive and is the DNA of my life's blueprint.